After a rougher-than-normal winter in South Carolina, homeowners are cleaning up their yards, hoping for an early spring. Looking around, we found a few signs that spring is on its way (no matter what they say in Pa).
1. Daffodils (jonquils)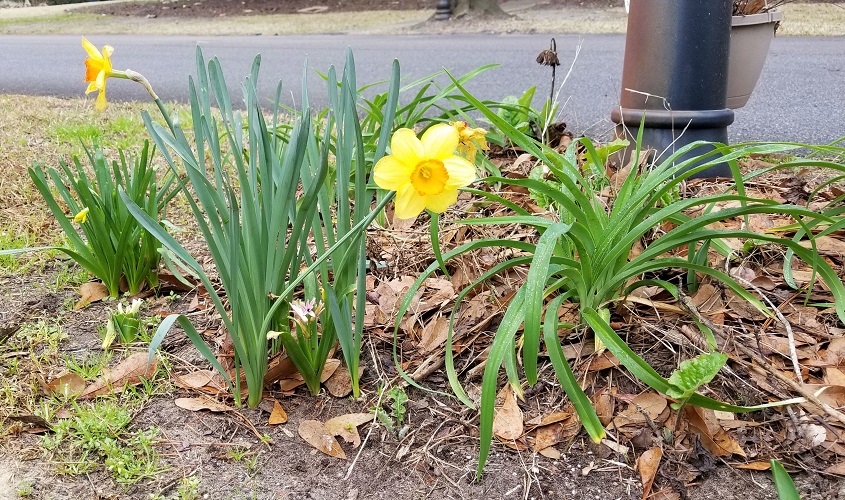 Plum Tree (flowering; does not bear fruit).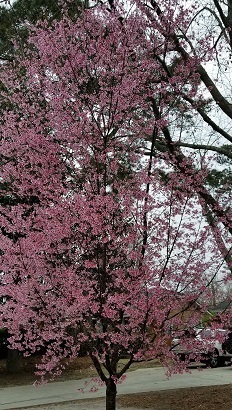 Azaleas have joined in the blooming, even though recent night temperatures have been in the high 30's.