Why Now?
Deadline to raise $1.5 million dollars is December 2018 - to receive additional state funds & meet the Army Corps of Engineers construction plan deadline
What is the Charleston Crab Bank?
A seabird paradise (sanctuary) located at the mouth of Shem Creek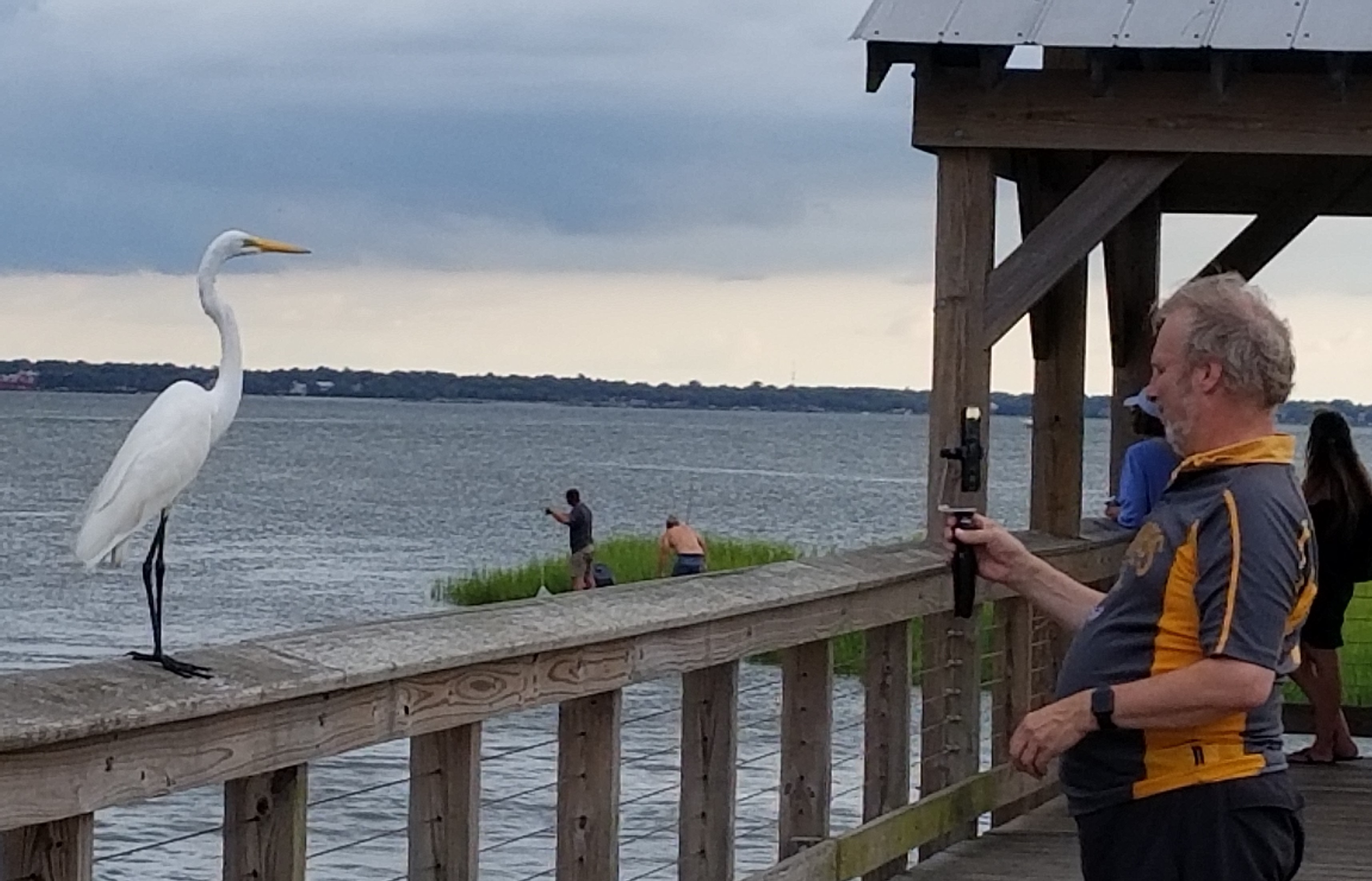 How big is the Crab Bank?
It has been reduced to not much more than a large sand bar that is often overwashed by high tides
How large did the Crab Bank used to be?
22 acres by the 1950's. Sand bar dates back at least 250 years - noted on old maps
Why is the Crab Bank important?
For years eastern birds have used the crab bank as a nesting site. Birds include brown pelicans and more than a dozen species of sea & shorebirds ( American Oystercatcher, Royal Terns, Brown Pelicans and more)
Why is renourishment of Crab Bank needed?
In the past, more than 4,000 birds used the Crab Bank in a single season. Last year was the 1st time in 50 years that the Bank was not used as a nesting place
National Audubon Society Thinks It's Important
Named a globally important bird area by the National Audubon Society
How to Help
Donate online to the SC Dept of Natural Resources, Coastal Bird Conservation Program
Donate Online:
http://SCcoastalbirds.org
How much money is still needed?
$360,000.
Who are some of the donors?
Moultrie Middle School sixth grade students - $675
Boeing - $100,000
National Fish & Wildlife Foundation - $700,000
State Ports Authority - $10,000 this year year and another $10,000 for nine years thereafter ($100,000).
Other Info:
Shem Creek is a tidal creek that feeds into the Charleston Harbor near Fort Sumter. The Charleston Crab Bank starts close to the mouth of Shem Creek and extends into the Harbor. The Shem Creek area is small but well-known. The commercial part of the creek is home to several working shrimp boats, several restaurants and now the Shem Creek Park. The Park contains a long boardwalk that leads to a pier head that overlooks the Charleston Harbor. Great water and wildlife views! A shorter boardwalk provides access to the south side of the creek where Waters Edge, Vickerys, the Shem Creek Inn and Mount Pleasant Seafood are located. Additional planned phase will add a pedistrian walk to the Shem Creek Bridge to provide safer access to the other side of the creek.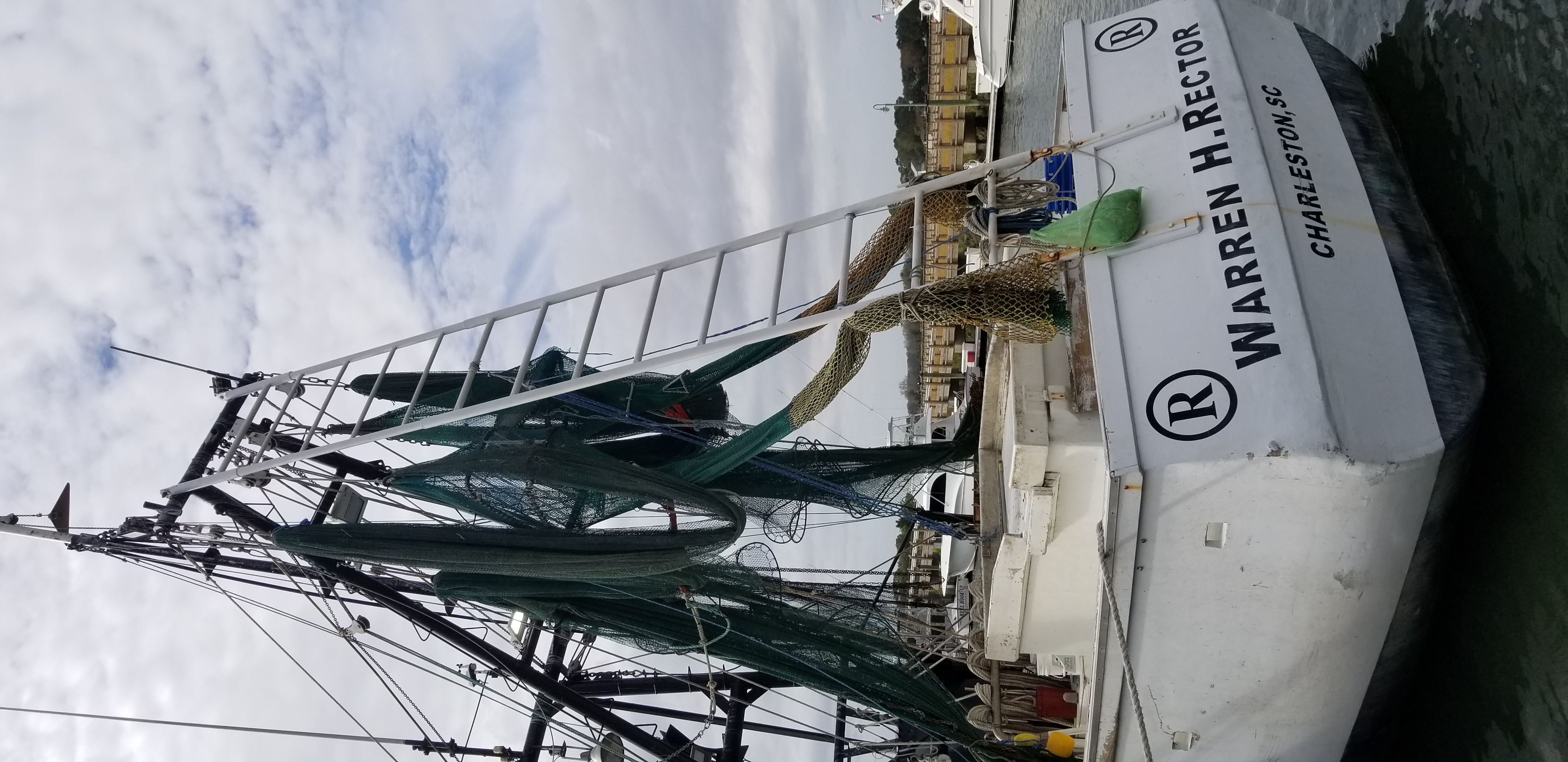 The Charleston Crab Bank was designated a Seabird Sanctuary in 2006. People are not allowed on the island during the summer breeding season - March 15 thru October 15. No pets and no camping is allowed at any time. The SC Dept of Resource monitors the island. Other birds rest and feed on the island/bank during winter. The natural isolation (island) keeps the nests safe from raccoons and other predators.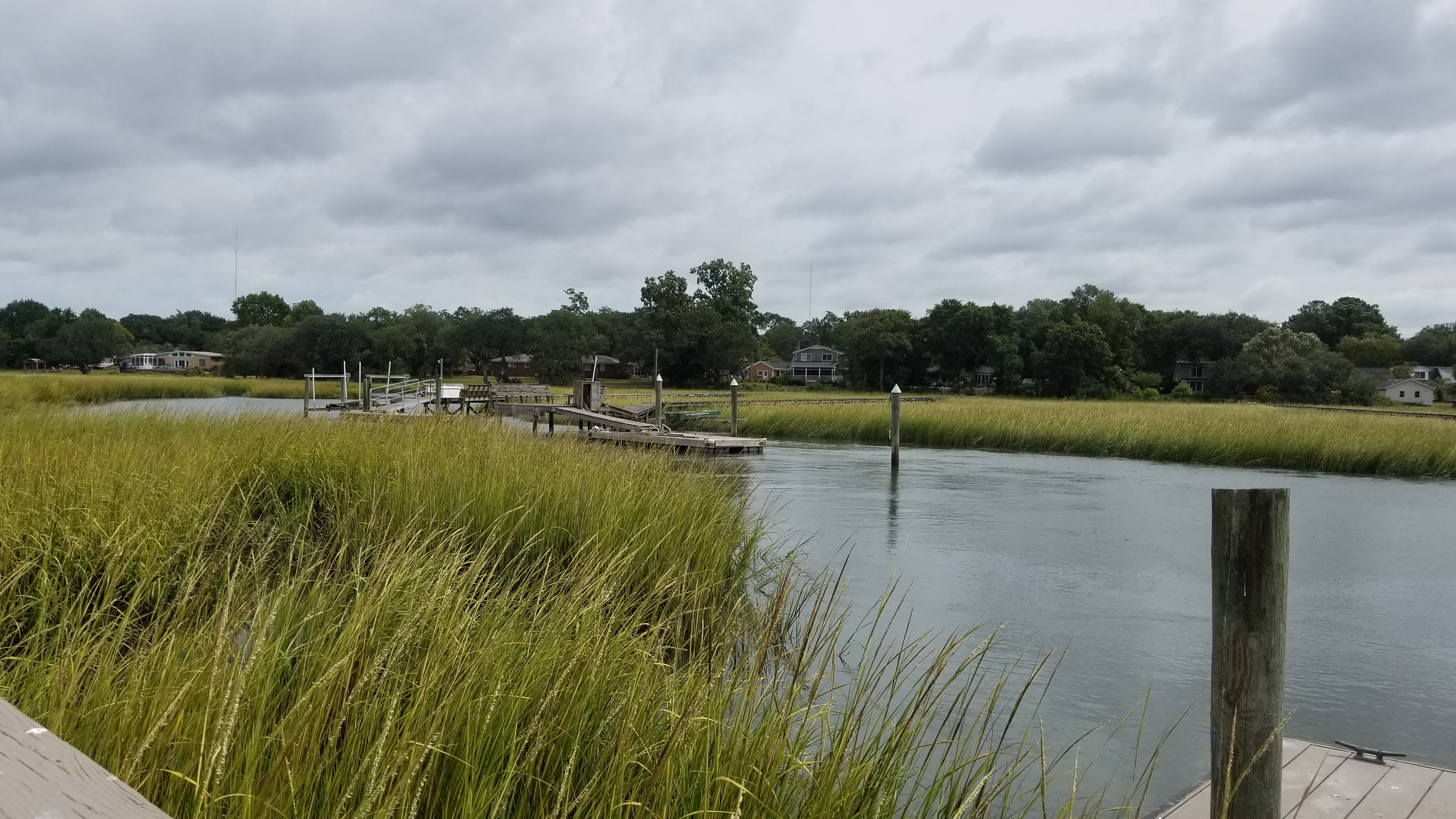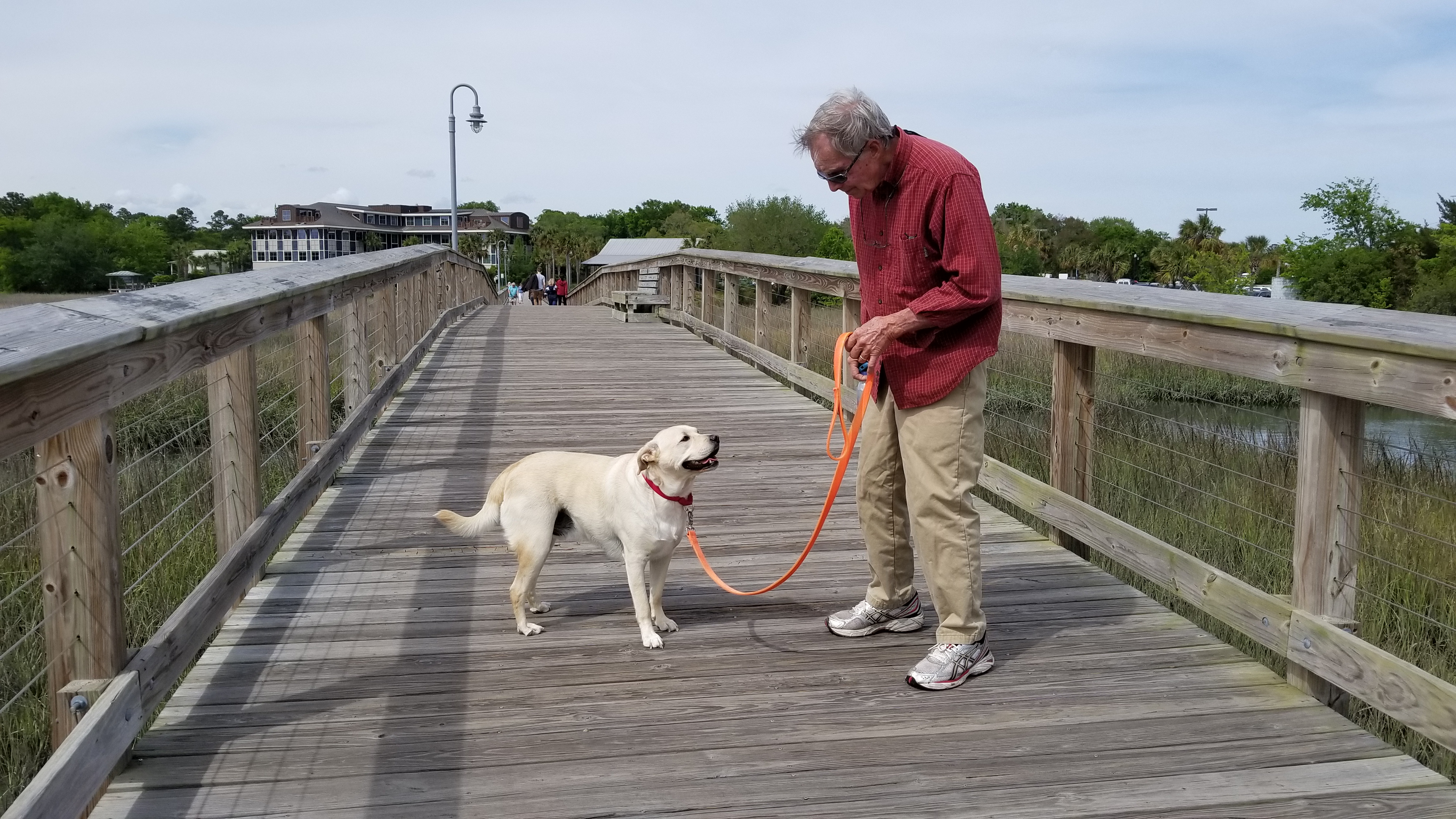 Photos by Mary Carson